Leverage the power of our
extensive product & technology ecosystem
to grow faster.
CSP control Center empowers solution providers in managing their business with ease. Customizable fine-grained access control helps partner control access to features in the application.
Contact us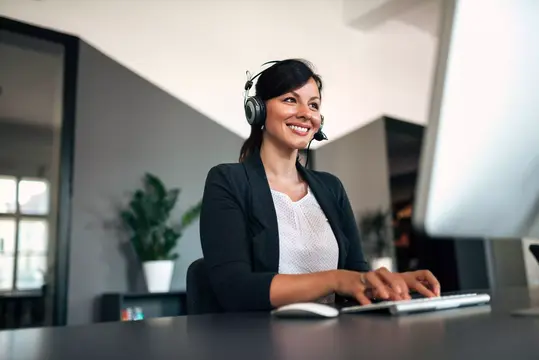 Microsoft CSP Distributors
Manage complete resellers CSP lifecycle from selling to invoicing through C3. Resellers get access to C3 to manage their end customer as well.
Indirect Resellers
White-labelled marketplace with extensive self-service capabilities for both indirect resellers and reseller end customers. Access available via associated Microsoft Indirect Provider.
Direct CSP Partners
Onboard your entire CSP customer base to C3 and manage everything from provisioning to billing at ease. Empower customers with self-service capabilities to reduce manual silos.
Multi-Country CSP Partners
Supports partners with business in multiple countries under single account with multi-Tenant access from single control system.
Intuitive User-interface
Simple yet powerful UI available across all devices. White-labelled portal configured on your domain With Self-service capabilities for your resellers, affiliates & customers.
End-customer Marketplace
Access extended to end customers to purchase, provision, and manage cloud resources, invoices generated in C3 and reporting directly from your marketplace.
Pricing & Markups
Define custom pricing, markup on preloaded Microsoft CSP offers. Create plans as combo of usage-based services and licenses.
Bundles & Coupons
Bundle multiple products and services together and sell as a composite offer. Offer special discounts and promotional Coupons.
Sell 3rd Party Product & Services
Sell Non-Microsoft product and your value-added services to increase sales.
Approval Mechanism
Set customer level credit and license count limit for product/services purchase and approve or reject orders with approval workflow mechanism.
Azure Usage-based Subscriptions
Sell and manage Azure usage-based subscriptions for your resellers & customers.
Cost Control
Group subscriptions and manage cost control. Extensive support for Azure plan.
Azure Cost Estimates
Comprehensive daily/monthly Azure billing and consumption report for customers with custom margins and resource groups, entitlements, Azure tags level breakdown.
Azure Budgets
Set Azure Plan or entitlement level budgets with multi-level thresholds and create notifications or actions as per threshold triggers.
Automated Invoicing
Itemized invoicing for license and usage-based services along with your custom offers. Define your margins and analyze profits.
Accounting Software Integration
Integration available with accounting software including Quickbooks, Xero etc.
Coupons & Adjustments
Offer special discounts and promotional Coupons. Collect advance payments and make credit adjustments.
Extensive Billing APIs
Leverage C3 billing APIs to import billing/invoice data to external systems.
Payment Methods
Multiple payment methods including Credit Card, ACH and Offline Cheque based payments. Adjust and settle payments collected outside C3 to keep customer accounts current.
Payment Gateways
Integration with multiple payment gateways for online payments including Authorize.Net, Stripe, Bill&Pay, EziDebit, CyberSource etc.
ConnectWise Manage
This unique integration is designed to reform how subscriptions and customer invoices are managed within the CSP Control Center platform and synced with ConnectWise Manage account .
Datto Autotask
C3- Autotask integration allows partners to migrate subscription history from C3 to Autotask. This integration requires little to no manual intervention.
Extensive Reporting
Extensive reporting for both Azure Usage and licenses purchase across various dimensions. Power BI reporting over Azure available on demand.
Business Analytics
Analyze your business with customer analytics. Filter revenue by customer usage and product type. More features like License summary report and usage reports available.
New premium features added every month
We believe continuous innovation is the key to our partner success. To know more about current or new features that can help your business grow, please reach out to us.