There are various kinds of offers / services, you can sell through Microsoft CSP. These can be broadly categorized as
Usage Based Services (Microsoft Azure)

Visual Studio Cloud Subscriptions (through Microsoft Azure)

Microsoft Azure Reserved VM Instances
In this post, we will explore more into License Based Services available through Microsoft CSP channel. If you are a 1-Tier or Direct Partner, you can get the list of offers from Microsoft Partner Center. You can navigate to CSP > Sell > Pricing and Offers to download the list of all available services (Office 365, Enterprise Mobility Suite, Dynamics 365 etc.).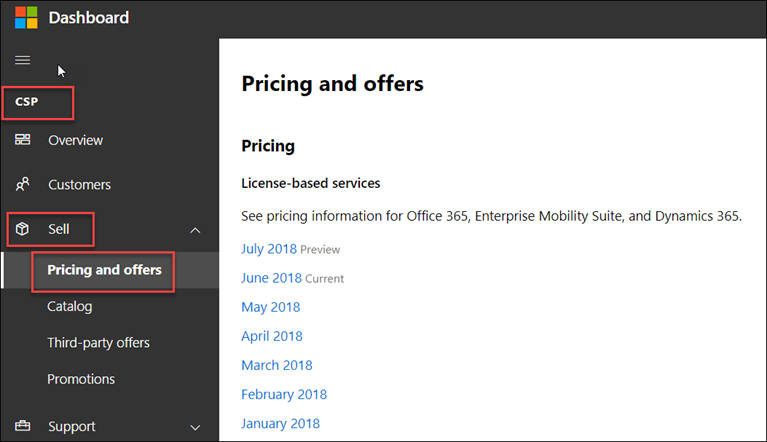 There are couple of things to consider:
Same offer might be available to sell through different license types (Corporate, Government, Academic and Charity)

License Based Services can be sold at a monthly billing frequency or annual billing frequency. To learn more about annual billing, check out https://docs.microsoft.com/en-us/partner-center/faq-about-new-billing-features

Microsoft might make new offers available for sale through CSP program

Microsoft might decide to discontinue an offer which was previously available

Microsoft might change the price of an existing offer
To make it easier for partners to explore and understand what offers are available for sale every month, we have developed a set of reports based on PowerBI. Here are the reports exposed:
Offer Summary
High level overview of number of offers added / discontinued per month in different license types by currency.
Offer Details
Details of license based offer with offer id, name and ERP price. Please note that we are not sharing the List Price here in the anonymous report.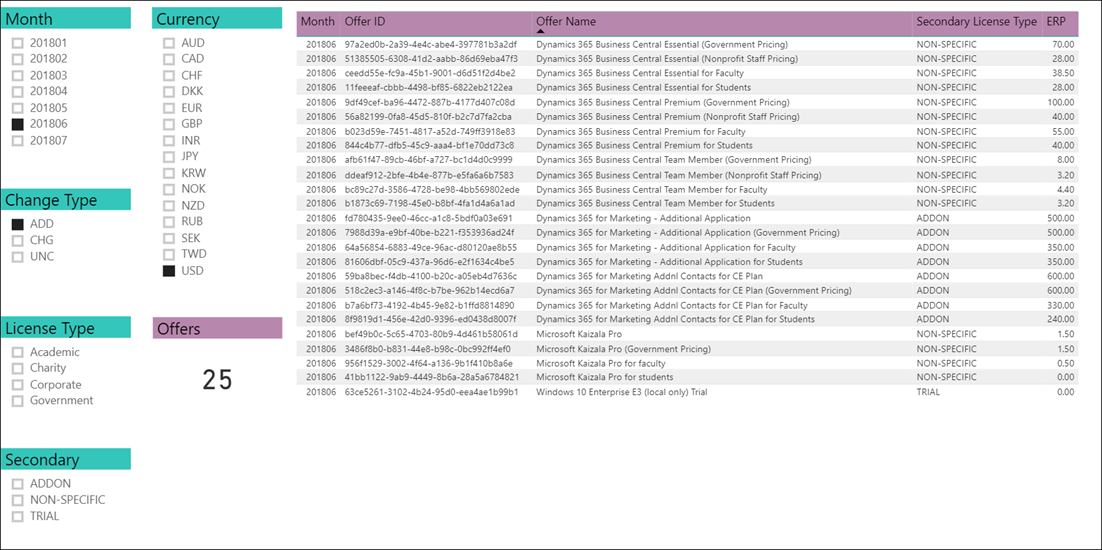 Offer Price Change
Often partners struggle to find out which offer has a price change from the previous month. This reports helps in understanding the ERP price change in a simple view.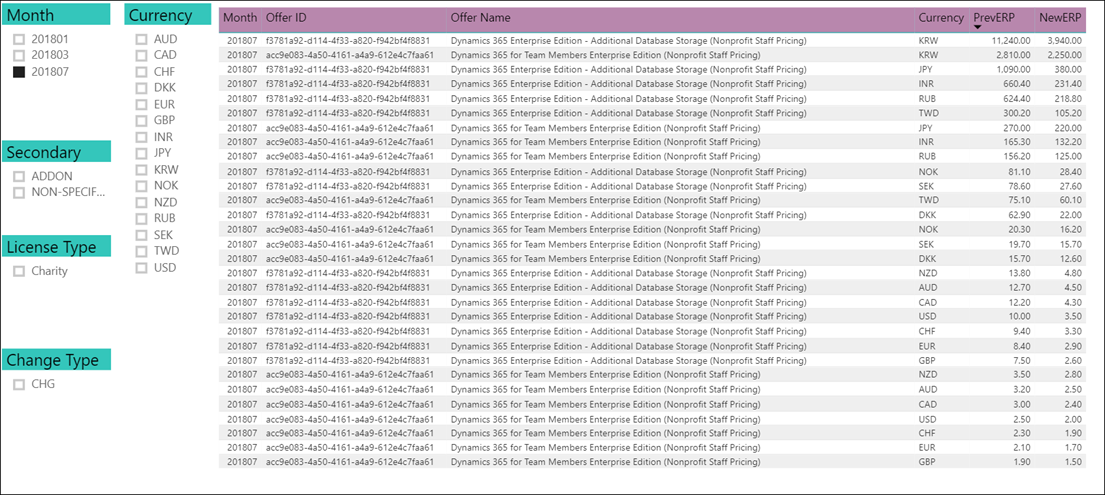 Accessing the PowerBI Report
In further posts of this series, we will talk about how you can get started with CSP, understanding CSP licensing and billing, understanding Microsoft bill, how you can automate your billing process etc. Watch out cspcontrolcenter.com for more